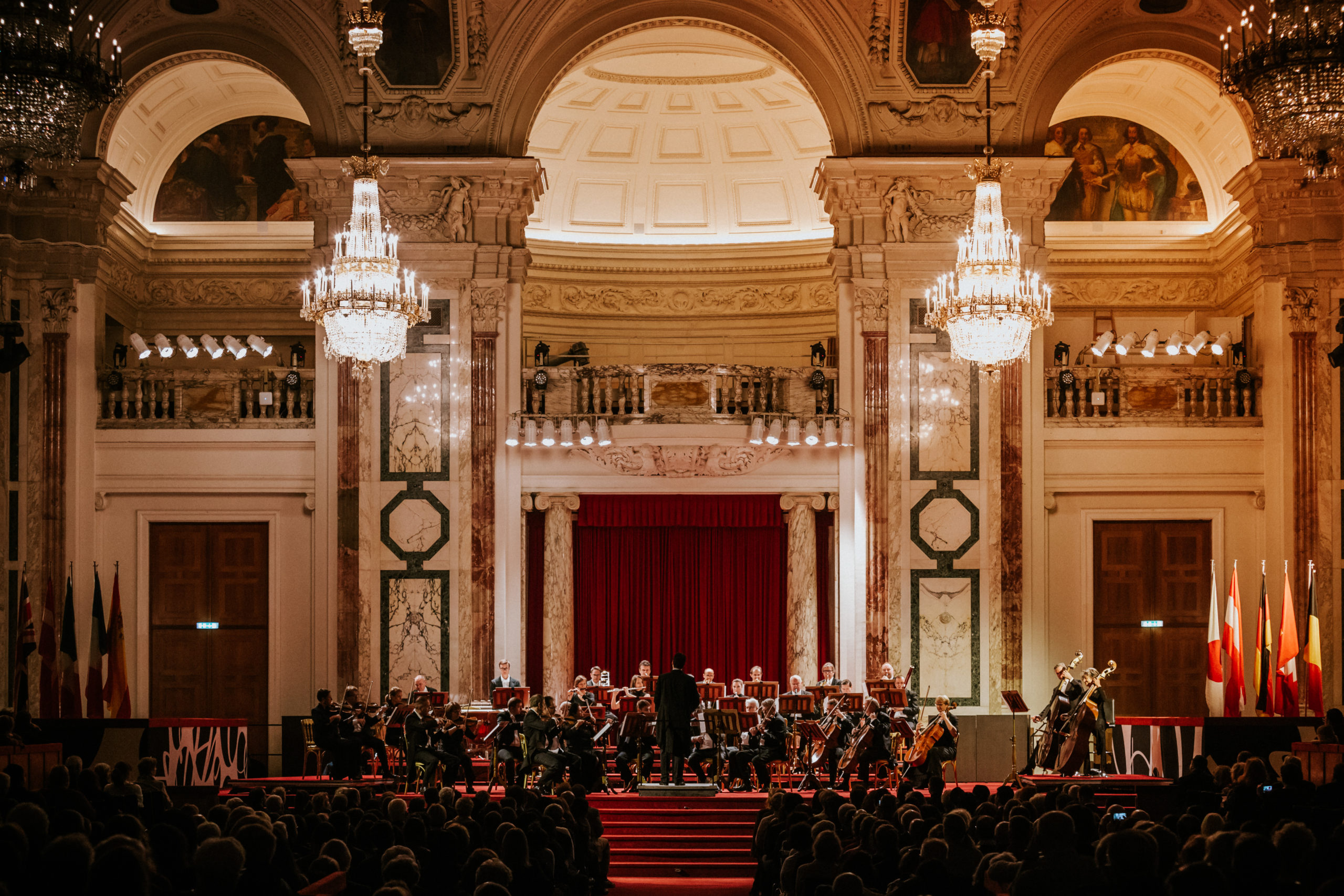 Hofburg Vienna – Festival Hall
The Festival Hall is the largest hall in the Hofburg with almost 1.000 m2. Construction began under Emperor Franz Joseph I in 1908 and was completed in 1923.
The impressive ceiling paintings by the painter Schramm show the motto of Emperor Franz Joseph I. "Viribus Unitis" (With united forces). In the lunettes and octagon fields below Eduard Veith and Viktor Stauffer have immortalized personalities from Austrian history.
The Festival Hall was originally planned as a throne room, but was never used in this form because the monarchy ended before its completion.
Address
Heldenplatz
1010
Austria
Details
Capacity: 1176 Guests
Barrierfree
Airconditioned
Concerts in the Festival Hall
Here you will find all concerts of the Vienna Hofburg Orchestra that take place in the Festival Hall of the Vienna Hofburg.
December 2021
May 2022
June 2022
September 2022
---
How to get there
The best way to get to the Festival Hall of the Hofburg Vienna is by underground or tram.
The next station is "Volkstheater", exit "Heldenplatz". The underground lines U2 and U3, as well as the tram and bus lines 1, 2, D and 71 arrive here.
From this station you will walk 500m across Heldenplatz to the main entrance of the Vienna Hofburg.
If you arrive by car, there is a paid parking garage at the Museumsquartier at Museumsplatz 1, 1070 Vienna.
From there you can reach the Hofburg after approx. 800m.
The main entrance of the Vienna Hofburg is located directly on Heldenplatz next to the Austrian National Library.
Viennese taxis/cabs can be found at stands throughout the city or under the following telephone numbers: +43 1 31 300; +43 1 60 160; +43 1 40 100
.