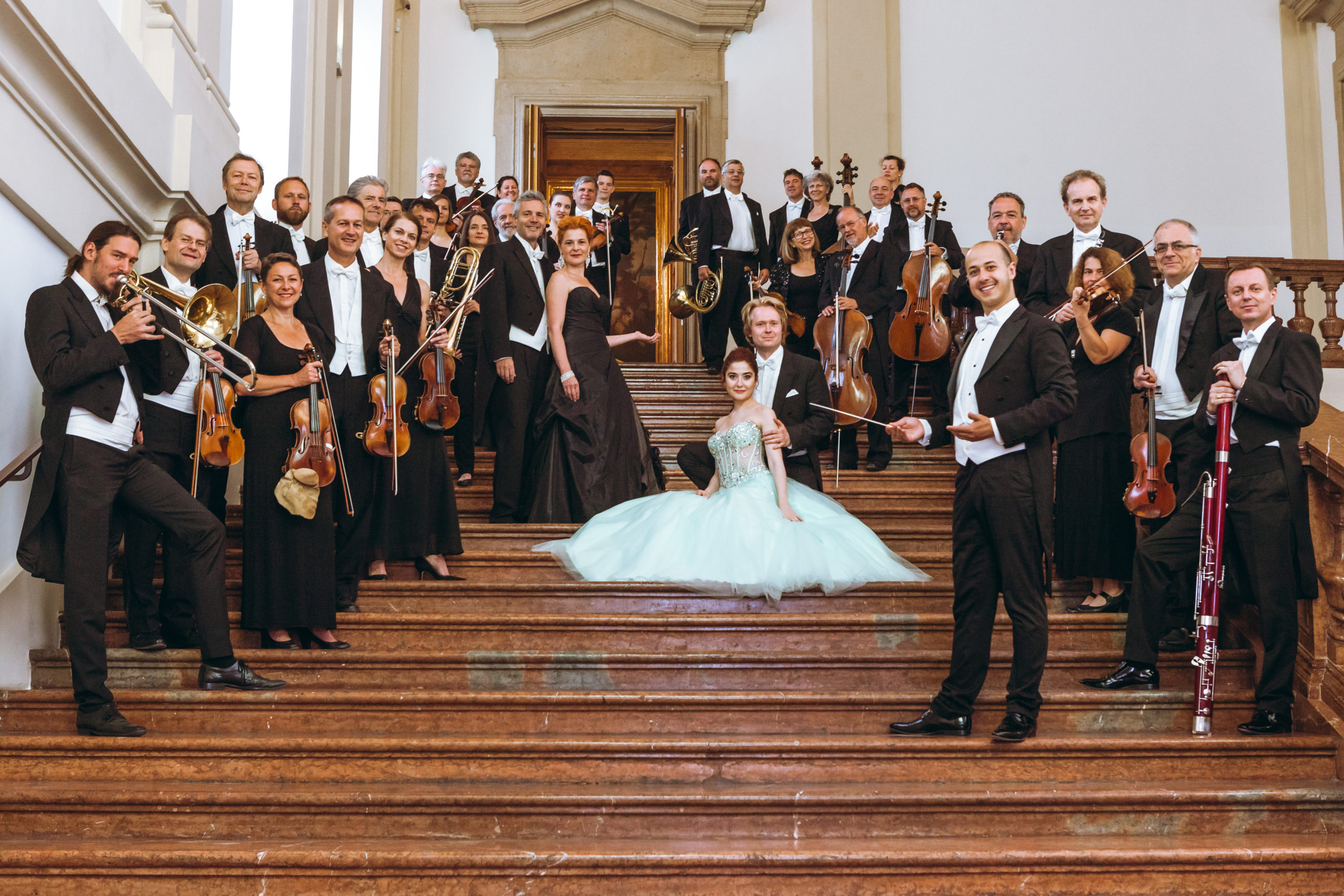 New Year's Concert in Vienna, the cosmopolitan city of music!
In the beautiful Hercules Hall of the Liechtenstein Garden Palace, which impresses not only with gold and exquisite marble, but above all with a unique fresco by Andrea Pozzo, the Vienna Hofburg Orchestra and its guests celebrate the turning of the year.
The great waltzes and polkas of the Strauss family are complemented by arias, duets and quartets by four international renowned opera singers.
The Program:
The program consists of romantic waltzes, thrilling overtures and passionate polkas by the brothers Strauss and Franz von Suppé. Four renowned opera singers delight with arias, duets and quartets by Franz Lehár, Johann Strauss Sohn and Emmerich Kálmán.
Just as Johann Strauss planned, and according to the tradition of all great Viennese orchestras, the musicians have prepared some musical jokes to delight the audience!
---
The Hercules Hall:
The Hercules Hall of the Palais Liechtenstein is one of the most impressive baroque halls in Europe.
Like the rest of the palace, it was carefully restored between 2000 and 2003.
The Hercules Hall is 25 meters long and 16 meters high and can accommodate 560 guests.
The artistic highlight is the impressive ceiling fresco. Created by the Jesuit brother Andrea Pozzo, between 1704 and 1708, it depicts the heroic deeds of Hercules.
---
Details about this concert:
Concert duration: 90 minutes
Venue: Hercules Hall of the Liechtenstein Gardenpalace
Address: Gardenpalace Liechtenstein, Fürstengasse 1, 1090 Vienna.
Evening box opens: 1 hour before the start of the concert
Barrier-free: yes
Air-conditioned: yes
Seating: no numbered seats, you will be shown to your seat by the evening staff.
Dress code: smart casual is recommended.
Cancellation Policy: Full refunds are possible up to one week before the day of the concert. Thereafter, a cancellation fee of 50% will be charged. All cancellations must be made in writing.
December 2022
January 2023